Discounted bundles
Complete bundle

Scholar bundle

Quick bundle
Geography game
"From North to South our arms extend, going from endless fields to climb hills and mountains…"
- Trịnh Công Sơn
Each land, each region of Vietnam has its own unique features that few people have fully explored. The map of Vietnam Quest tries to highlight these features.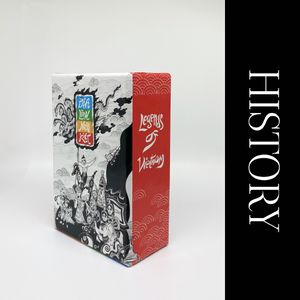 History game
The farm boy named Đinh Tiên Hoàng who practiced battles with tree sticks later turned general turned king conquering 12 civil war factions to established the Đinh dynasty. The empress Ỷ Lan who led adeptly the entire nation through chaos multiple times. Some tale was essential to our culture such as Lang Liêu who combined the meanings of earth and sky to make the Vietnamese traditional new year cake.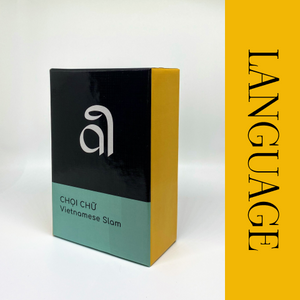 Language game
We love the Vietnamese language. It is poetic yet easy to read and write thanks to a Latin alphabet of 29 letters. We also love board games, which allow us to bond with others and expand our imaginations. This project unites our two loves in one objective: have fun with the Vietnamese alphabet.
Legends of Vietnam is a fun and educational card game. I like how flexible the action cards are (unlike in Uno, for example, where the +4 can only be interpreted as drawing 4 cards). My (Vietnamese) wife and I spent countless hours playing this game during the holiday season ... The cards are beautifully designed and offer interesting stories that I can now use when talking to my in-laws.

Vishesh
Beautiful, educational, and super fun board game!! I've played this game 5 times in the last one month in various game settings and difficulty modes and I'm still not bored yet. I played this game with multiple groups of friends who are not Vietnamese and they all really enjoyed it. Bonus point is my friends now learn a bit more about Vietnam after playing the game, which made me very happy . Thanks for creating this wonderful game. Highly recommended!

Hạnh
Còn gì vui hơn vừa chơi board game vui vẻ với bạn bè, vừa hiểu biết thêm về lịch sử, địa lý Việt Nam.

Nam Dương